A friend of mine tweeted about how he was first introduced to the web years ago by some illustrated dream pages I published. His thread of tweets, in his second language, is heartwarming. It makes me nostalgic for the early web, before social media turned huge chunks of the internet into a walled garden.
I should find those pages and publish them again. Last I saw them they were on a domain I long ago retired. I keep everything digital I've ever made, so I have them somewhere. If I find them I'll put them on this blog. They were illustrated with ink and line drawings.
In the same vein, I have spent some time updating my website with paintings that I no longer own. Here's a thickly sculpted painting I like a lot, despite not having the physical version anymore. I used tons of acrylic media, which dried up and left deep furrows in the surface. I recall using a ton of alizarin crimson and GAC (Golden Artist Colors) media: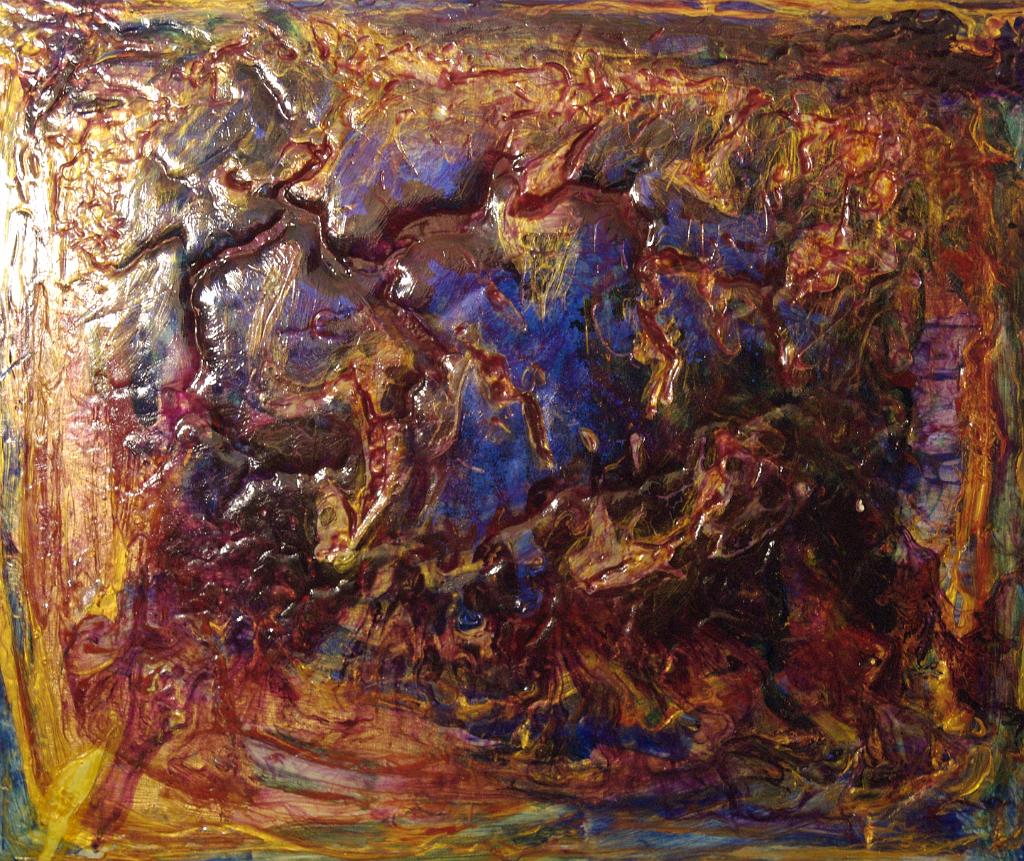 Did I sell this painting? Give it away? Throw it away? Unlikely, but possible. I'm guessing I gave it away. I should keep better records of physical objects. I have moved addresses many times and often give things away when that happens. I kept all the small paintings (5×5 and 8×8 inches) and a few medium paintings (10×10 inches) because they are easier to ship and store.
What about you? Do you have any projects lost in time that you'd like to recover? What are your experiences of the early web? What was the first web page you remember seeing?