These food photos are posted in response the photo challenge Sweet.
I don't have much of a sweet tooth, but cooked fruit is always delicious. These bubbling pears were from a friend's Thanksgiving meal. We spent the weekend at in Gualala, California. Gualala is north of San Francisco along the Pacific coast a little south of Mendocino. I spent Thanksgiving there with my old friend Andrew a few years ago.
You know what's really sweet? Old friends. I've known Andrew since 1988. Sweet.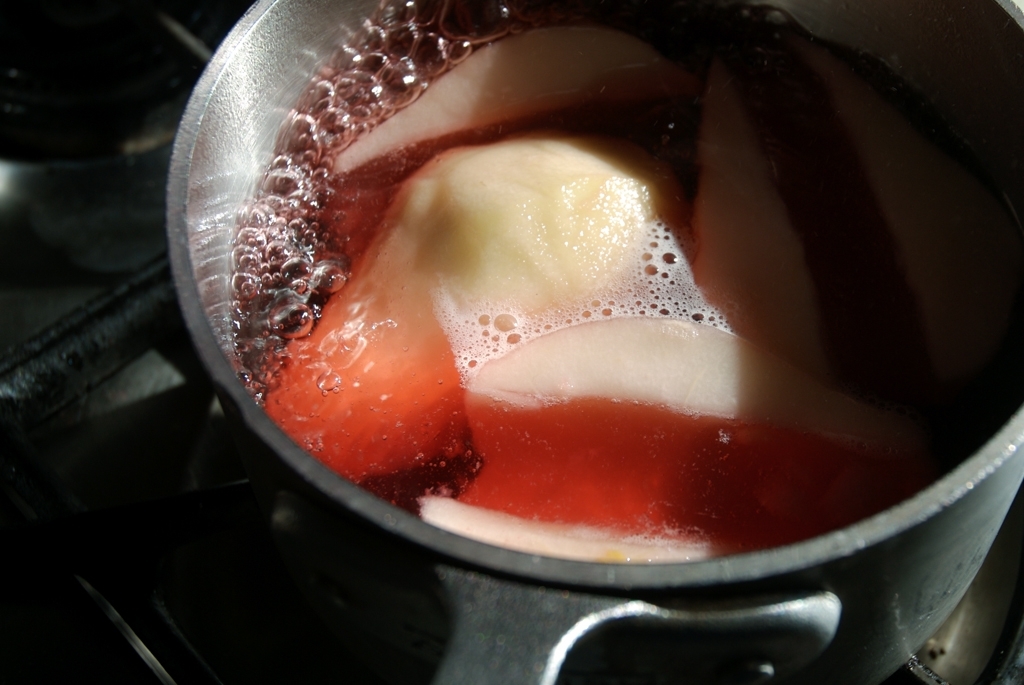 From the same Thanksgiving we ate this pear upside-down cake: