I took a road trip across country and stopped at many National Parks, including Olympic National Park. It features unbelievably beautiful lush, mossy rain forests.
In my first post, I confused Quinault and Hoh and called it Qoh! Oops.
This one is Hoh Rain Forest.
Gloomy looming large figures! So much moss.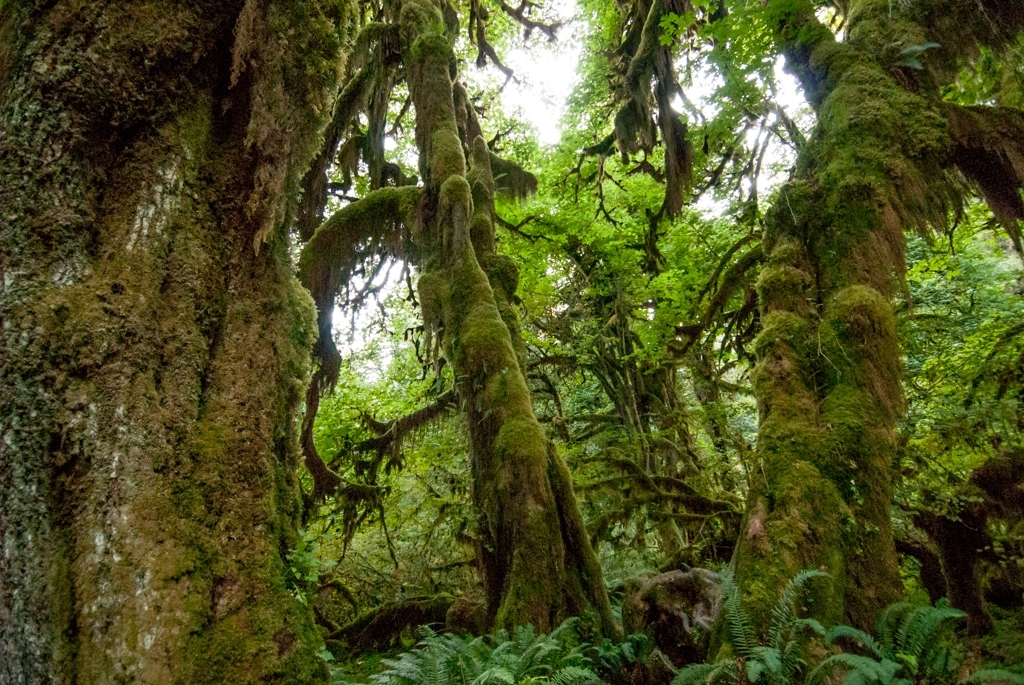 This one is Quinault Rain Forest.
So many ferns! Ferns all the way down.