I used to go caving nearly every weekend. I have since stopped, because I prefer to spend my weekends warm and dry, but I do miss the beauty and wonder of caves.
Caves are a beautiful "inner" geological world that may as well be out of this world, they are so foreign and unusual. Caves are one of the last unexplored territories on earth. There are very few places with as much unseen territory as caves (the oceans are another example). Because they can be difficult to get to, caves often remain unspoiled by trampling feet and human development. There are many detailed mineral formations and beautiful objects in caves, and they also provide valuable scientific research.
Soldier's Cave is a limestone cave in California with many intricate features, including cave bacon and helictite. You can see bigger photos here.
Helictite is is a type of speleothem found in limestone caves. Helictite is formed when water and minerals are extruded from the wall over a very long period of time. The results are the beautiful, spindly, almost-transparent formation like the one shown below.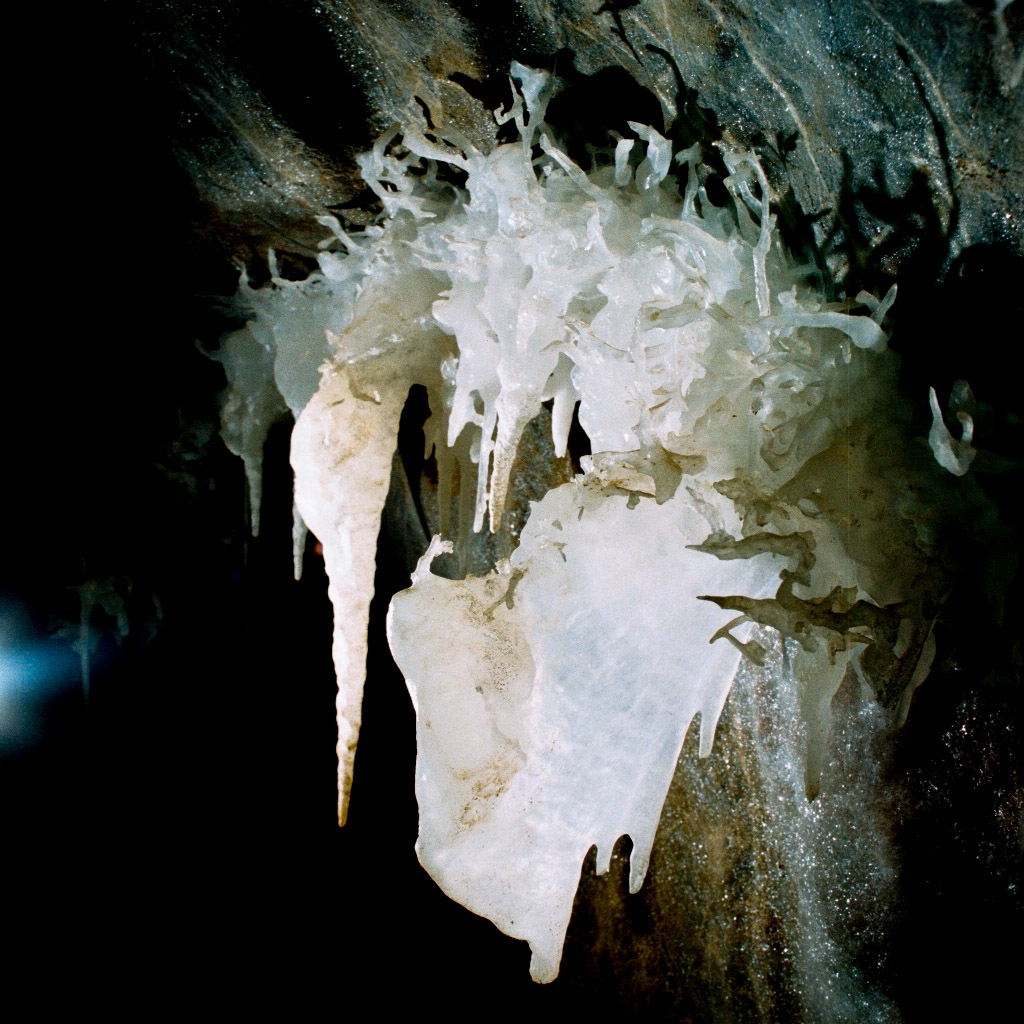 The rock formation below is called cave bacon. Cave bacon is formed in limestone-based caves when a thin stream of water dribbles down the edge and slowly leaves deposits over a very long time. In the end you get thin ribbony formations of minerals. These formations are also called "draperies" because they look a lot like fabric. They have to be lit from behind in order to show the stripes so vividly.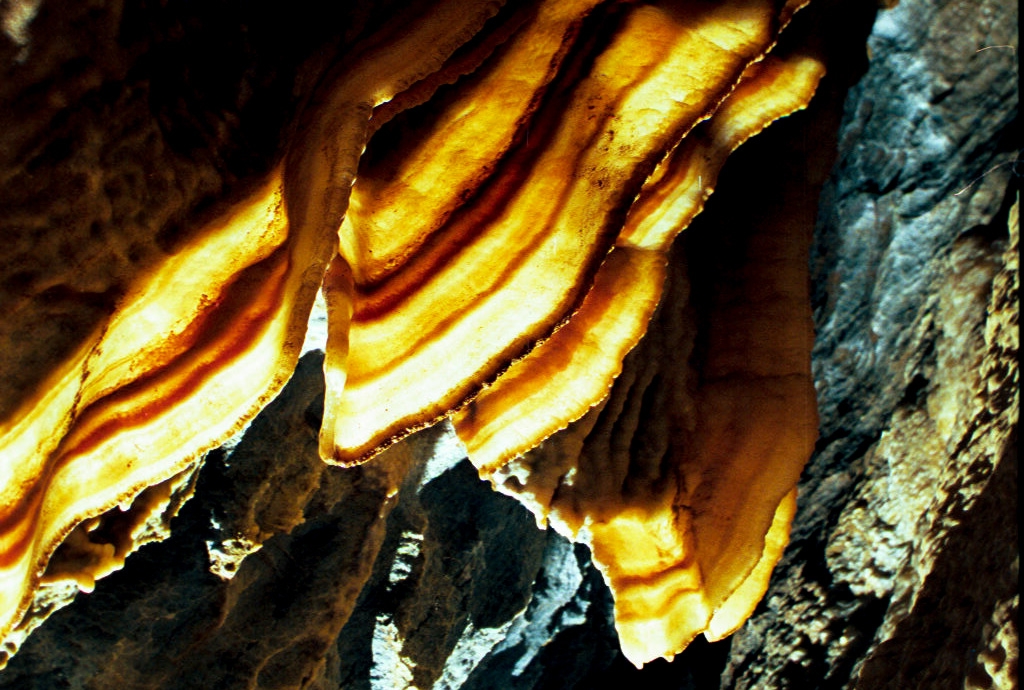 Posted in response to the photo challenge Out of This World and the daily prompt Fabric.