Iguana sunning himself in Tulum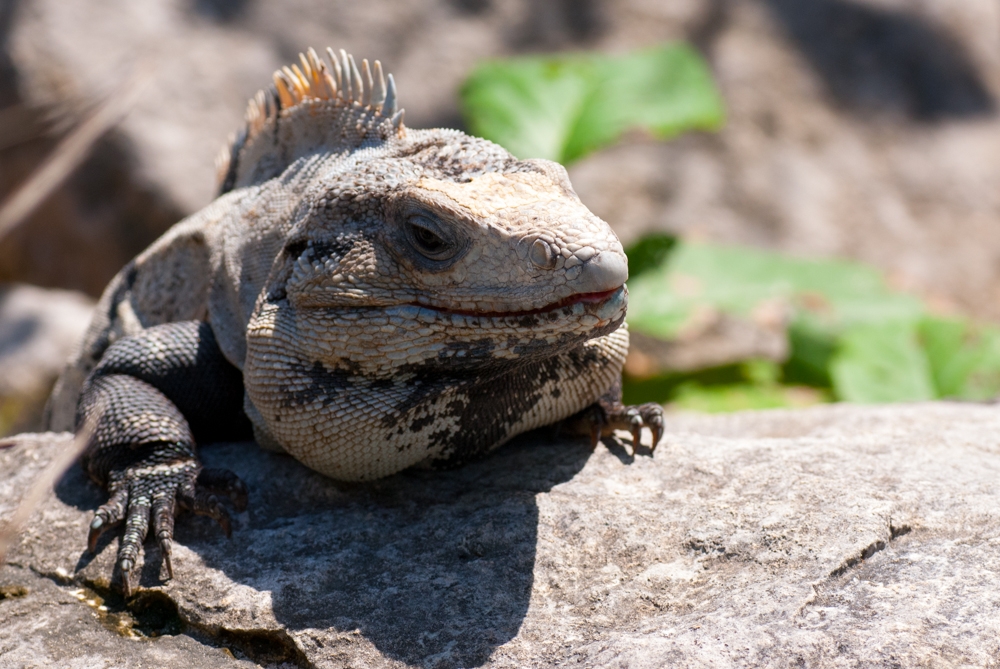 The first thing to do if you are travelling to Cancun is to rent a car and drive southwest on route 307. The map below covers our destinations: Playa del Carmen, Akumel and Lagoon Yal-ku, and Tulum south of the next juncture. We also visited Coba and Punta Laguna to the west.
Map of Yucatan peninsula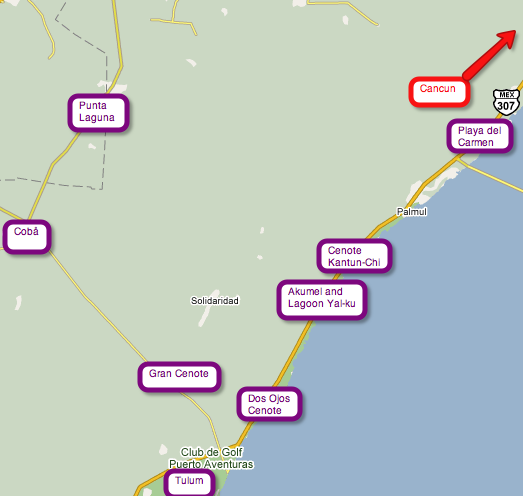 I highly recommend stopping at ALL the cenotes. We swam at Cenote Kantun-Chi, Cenote Aktun Chen, Dos Ojos Cenote, and Gran Cenote. See the travel photos and pictures of cenotes. Cenotes are caverns with freshwater pools in which you can snorkel or dive. They are not very well protected or secured. While this is probably not great for the environment or the cenote, it was convenient for our vacation. Tread lightly!
Fishy lake in Cenote Aktun Chen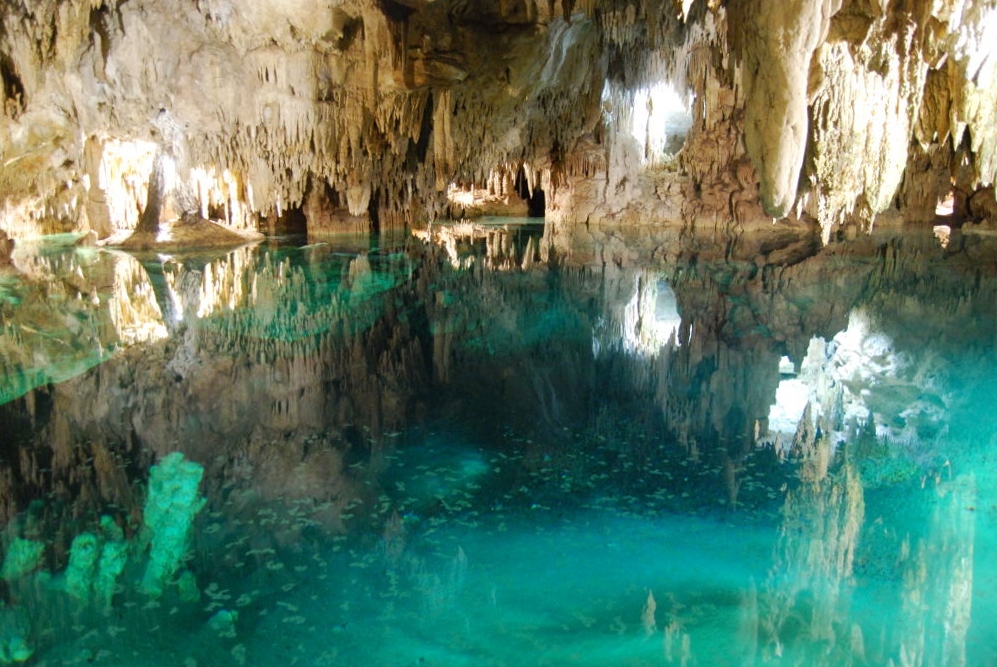 Stalagmites and stalactites in Cenote Aktun Chen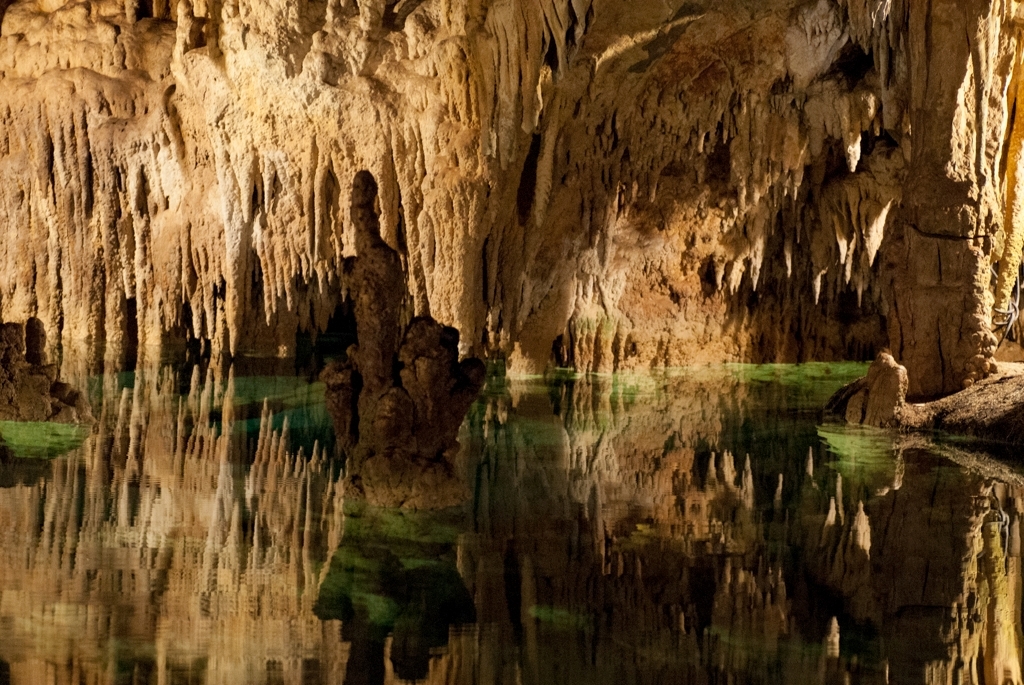 Cenote Kantun-Chi
If you drive a half hour or so south from Cancun on route 307 you'll hit Playa del Carmen, which is very nice, full of open-air restaurants and cute little motels and some quantity of culture. South of that is Akumel, which is nicer still, particularly because of the snorkelling in Yalku Lagoon and the lovely beaches. Tulum is maybe 2 hours south of Cancun, on the map it is just south of Club de Golf Puerto Aventuras. Tulum is extremely excellent, mostly because you can rent a little cabana on the beach and eat awesome Yucatan-flavored seafood while watching the waves come and go. Coba has some fantastic ruins, and is more full of jungle (we saw monkeys there).
Mariposa the monkey, at Laguna Puntas park near Coba, Mexico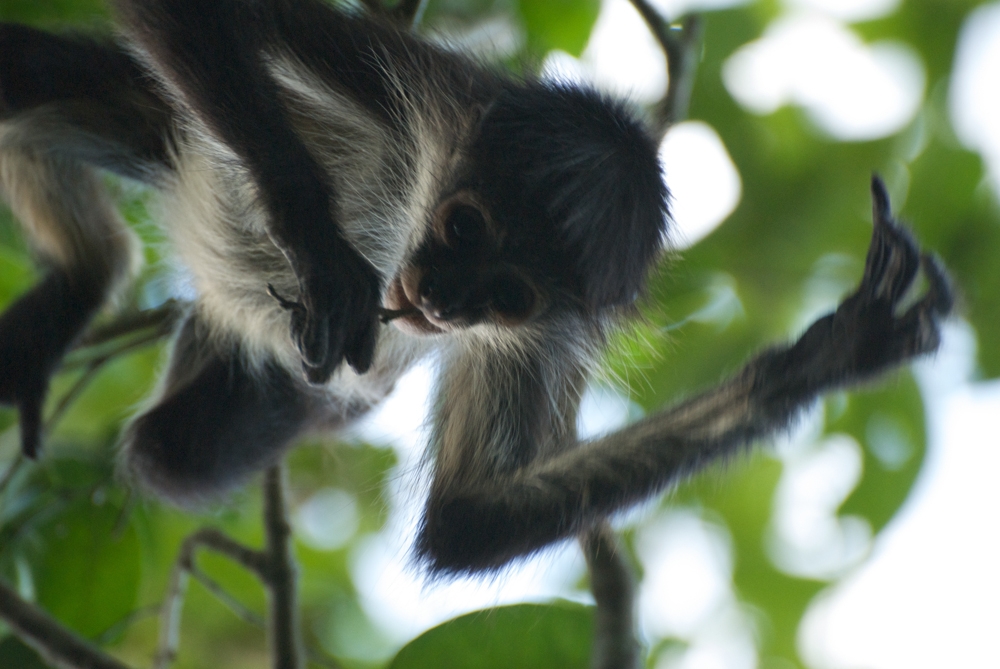 At the end of December it was amazing sunscreen & shorts weather. All the beaches we hit were very swimmable.
Akumel and the beach at night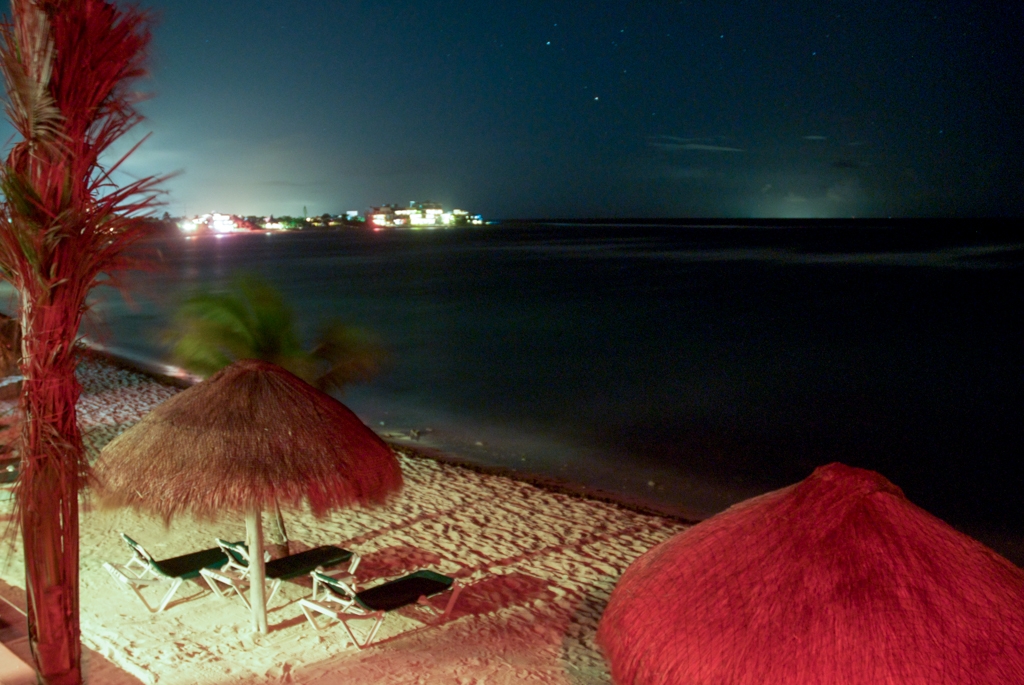 I really liked the area south of Cancun, but I recommend against staying in Cancun itself. It's a big city of enormous, absurdly priced hotels. We stayed at the Holiday Inn there our final night, probably would've gone back to Tulum if we'd been less tired and hungry. We had to wear plastic bracelets so that the security would know we were okay to come and go. An hour later I wanted to gnaw my wrist off. My boyfriend had to cut the bracelet off with a key.
The water didn't look very swimmable. The whole place was crowded and urban. It was a giant, faceless hotel, with no character. Hugely overpriced.
Akumel, Tulum and Coba all get an enthusiastic thumbs up.