Where are the gnomes
It is hard to describe how unbelievably hobbit-like Olympic National Park is in July.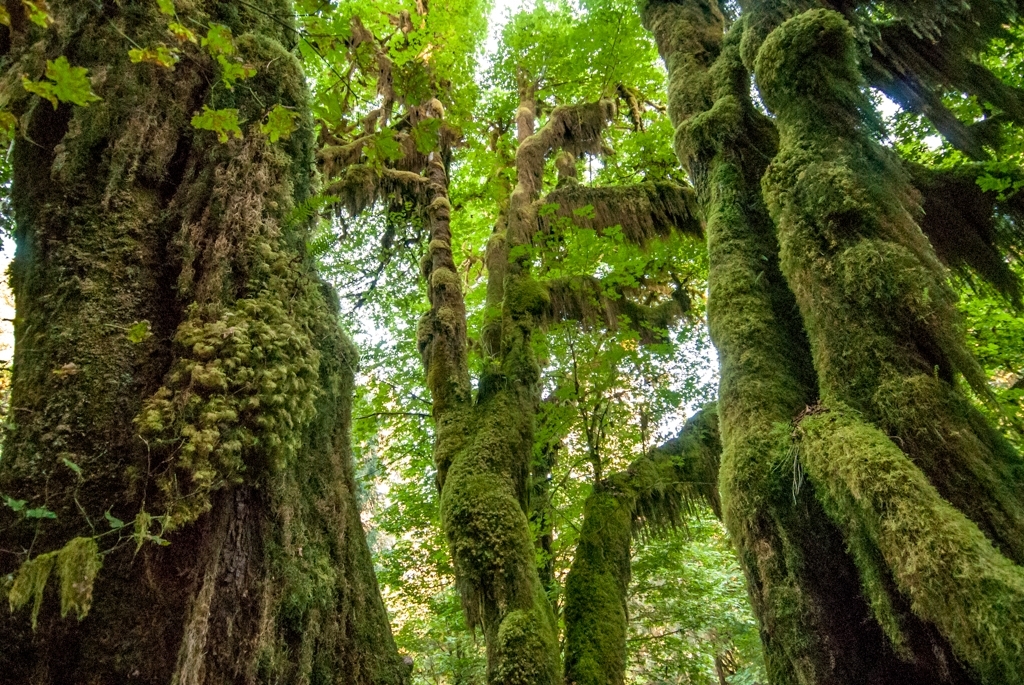 The thick verdant nature of everything is really hard to capture on camera. I was lucky it wasn't raining. Everything was covered in moss. Electric poles: moss. Electric lines: moss. Everything: moss. I could imagine houses get quite dingy if you don't keep them dry. I would not want to live here, I think I'd feel damp too much of the year, but it was quite resplendent mid-July.
It was also not very busy. I hiked Quinault Rain Forest. I must have been happily marching along for two hours by myself without hearing a soul in the world, lah lah, my head meandering about how nice the green stuff is and whether I'll see an elk, when all of a sudden some dude briskly walks past saying EXCUSE ME. I also had my hood up to keep the bugs off, so I really didn't hear him coming. Sheesh I nearly had a heart attack. After that I stopped hiking with my hood up.