His name was Jabba the Hutt due to his corpulence. He barked like a dog, blew up his chin with air, and ate live crickets. When he wasn't eating, he sat very still so that he was very easy to photograph. I had him for ten years until his eyes started to fade and he had a harder time catching crickets. He is shown here in the prime of his life, sitting on a painting. He changed colors to match whatever his surroundings were, more or less. He could muster several shades of brown and blue-green.
When I first got him home and he started barking, I thought there was an actual dog either right outside my window or somehow, disturbingly, inside my apartment. It was a big enough place that this was almost plausible, until I realized it was the frog.
His method for catching crickets was to look about two inches into the space in front of him. If there was a cricket there he'd pounce with his mouth open, landing such that cricket was instantly in his mouth. Efficient!
He was tons of fun. I still miss him.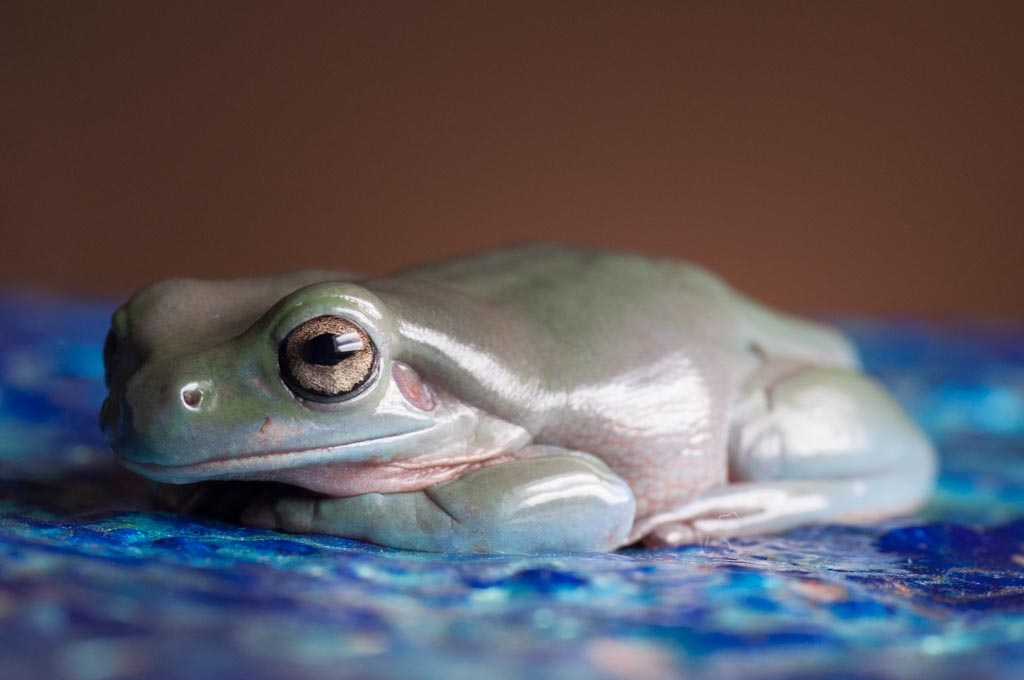 Posted in response to weekly photo challenge Fun!