I make art
one drawing after another
some with leaves in the trees
some with no leaves
some with brown grass
some with green
watercolors flow from brushes
onto tree-filled landscapes
collages arise from construction paper
red, yellow, green, and blue
pasted together into intricately detailed shapes
I love the waxy feel of crayons pressed hard
scratched-off layers of wax
paper bent from watercolor
swirls of colors that haven't fully dried
I love the stiff feeling of clay that hasn't been pulled yet
the softer, warmer feel of it after it is kneaded
the feel of paper stuck to paper
the smell of glue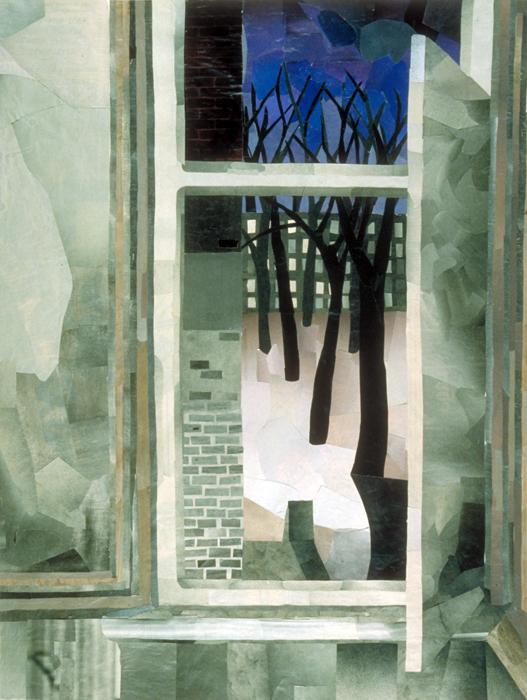 The sequence above was taken from my novel-in-progress Glue and finessed a bit to turn it into a poem. The main character is (like me) an artist and (unlike me) likes making collages. I made the collage above when I was a college student. It is a study of the scene outside my dorm window.